In the summer 2018 American teens watched Netflix's The Kissing Booth and To All the Boys I've Loved Before. The two teen rom-coms premiered only one month apart, and the streaming giant has never looked back. Over 80 million subscribers watched the films by the end of what Netflix marketed as their "Summer of Love." To All the Boys I've Loved Before even became the most watched Netflix original movie of 2018. The practically undiscovered stars of the films – Joey King, Jacob Elordi, Lana Condor, and Noah Centineo – all gained millions of Instagram followers within weeks of their movies' releases, Centineo going from 800,000 followers to now 13 million. Clearly Netflix has found its new model for success. Since the "Summer of Love," the streaming company has franchised its two hits and released over a dozen original teen rom-coms that more or less use the same plot, tropes, and even actors in a ploy to rediscover that success.
High school rom-coms have always been a genre that draws a crowd. From the John Hughes era of 16 Candles and Pretty in Pink to the never-ending straight-to-television movie franchise of A Cinderella Story, teens will always flock to the nearest theater (or amidst a pandemic, their laptops) to swoon over the latest teen heartthrobs and their picture-perfect romances. But before the most recent Netflix boom, the genre had not been a cultural phenomenon for almost a decade. The Kissing Booth and TATBILB reintroduced the overly cheesy teen rom-com to Gen Z, while giving Netflix executives a formula that could be duplicated until their wallets were overflowing. Though most of these copycats never surpass the popularity of the originals. So what made these two movies the ones to make it big time?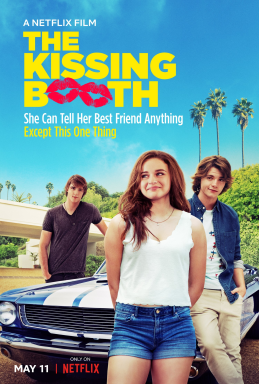 The Kissing Booth is nothing more than what you would expect from its Wattpad origins. Adapted from 15 year old Beth Reekles's YA novel, The Kissing Booth follows high school junior Elle (Joey King) and her best friend since birth Lee (Joel Courtney) as they navigate high school. Their friendship begins to crack, though, when Elle starts dating Lee's older brother, Noah. How will she navigate her new relationship while also keeping her best friend? Spoiler alert: it doesn't go great. The movie is filled with scenes of the leads half naked with cameras zooming in too close. Jacobi Elordi, also known for his manipulative and abusive character on Euphoria, plays bad boy Noah who spends more time punching through his anger than showing any romance towards Elle. It's clear that the movie wanted teenagers to gawk at how "grown up" the scenes felt with its partial nudity and abundance of swears. Ironically, the film does the exact opposite. It is counterproductively teaching adolescents to romanticize toxic relationships and revealing an impossible standard of high school culture.
The point of a rom com is to show a glamorized world of what we want romance to be. It's okay to fantasize about the lives we wish we had. In fact it's fun! Films like The Kissing Booth just require a bowl of popcorn and an eager smile. The gimmicks, the jokes, and the romances are thrown in your face so you can't miss it. The regular rom-com is understandable love for everyone. Set to upbeat popular music, the love-at-first-sight and grand gestures help us forget our own relationship struggles. But teen romance movies like The Kissing Booth not only idealize romance, they create a utopia of the high school experience as well. Usually starring a teen girl, these movies lose focus on character development as they try too hard on the cutesy romance that will create easy viewership. Although all romance films do this, teen movies must pay even more attention to how they are depicting adolescent life to their overwhelmingly young female audience who are shaping both themselves and their worldview while watching these films. This problem escalates even more when movies like The Kissing Booth depict dangerous problems beyond the confines of the teen rom-com. The Kissing Booth romanticizes violent relationships, toxic friendships, and non-consensual acts to its young audience, who are skewed to believe that unhealthy relationships are the norm.
But The Kissing Booth isn't the only Netflix teen romance to promote unhealthy high school dynamics. Similarly, the 2018 film Sierra Burgess is a Loser, starring Stranger Things's Shannon Purser and (once again) Noah Centineo, follows outcasted Sierra as she schemes with the popular girl to gain the attention of her crush. The film has been criticized for promoting problematic mental health stereotypes, making fun of deaf people, and using hurtful transphobic and lesbian jokes. In a movie that is advertised to promote body positivity and self-acceptance, Sierra Burgess is a Loser creates more harm for its young audiences than good.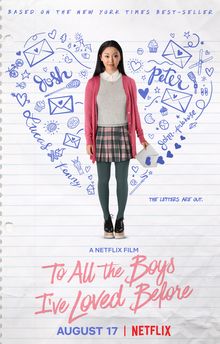 The Kissing Booth's counterpart, To All the Boys I've Loved Before, follows many of the teen rom-com tropes yet uses these boundaries to be an overall fun watch. Based on Jenny Han's 2014 YA novel, TATBILB is the journey of Lara Jean Covey, played by newcomer Lana Condor. Instead of speaking to her crushes, the modest Lara Jean writes secret love letters.When her little sister Kitty mails out all the letters, Lara Jean is forced to come into the spotlight. To spare more embarrassment, she finds herself in a fake relationship with popular jock Peter Kavinsky, played by Netflix's it-boy Noah Centineo. TATBILB is a story of Lara Jean and Peter's romance, but it also shows her connection to her sisters and her Korean-American heritage. The story draws from Jenny Han's own experience, which is so clear through the traditions the Kovey family celebrates and the heartwarming likability of Lara Jean. It brought a new voice to a genre that was oversaturated with white perspectives. The movie created a character for Asian-American teens who wanted their turn in the rom-com spotlight, sparking Lara Jean Halloween costumes and a surge demand of the Japanese yogurt drink Yakult. It's a great movie because it's able to mold the tropes of a teen rom-com to fit a wider audience. "It's the cliches that work," says Anna Leszkiewicz of Newstateman. "It's a stylish pastel-tinted confection of a movie, one that knows every single one of the romantic tropes it's working with backwards and forwards...," says Vox's Constance Grady. Yet with all its success and almost perfect Rotten Tomatoes score, it is still a teen romance movie. TATBILB avoids exploring realistic teen relationships in favor of a romanticized high school experience that is unachievable to its young viewers.
Despite singular critical successes like TATBILB, the Netflix original teen romance genre is riddled with overused cliches and films that are too generic. Even though never directed or written by the same person, the movies feel like the producers are in cahoots, hiring Noah Centineo for three different films. The Perfect Date (2019), Sierra Burgess is a Loser (2018), and TATBILB all feature goofy Noah Centineo as a self-centered popular teen who reveals he is more than meets the eye when the outcasted nerdy girl develops feelings for him. But Noah Centineo isn't the only teen celebrity plagued by cookie-cutter casting. Former Disney Channel star Sabrina Carpenter plays the same perfectly preppy and slightly annoying character in both Tall Girl (2019) and Work It (2020), and Jordan Fisher literally sweeps a girl off her feet in both TATBILB2: P.S I Still Love You (2020) and Work It. Discovering diverse talent is so rare in the genre that some new faces are a cut-and-paste of Jacob Elordi's strong jawline and boyish charm, like KJ Apa in The Last Summer (2019) or Luke Benward in Dumplin (2018).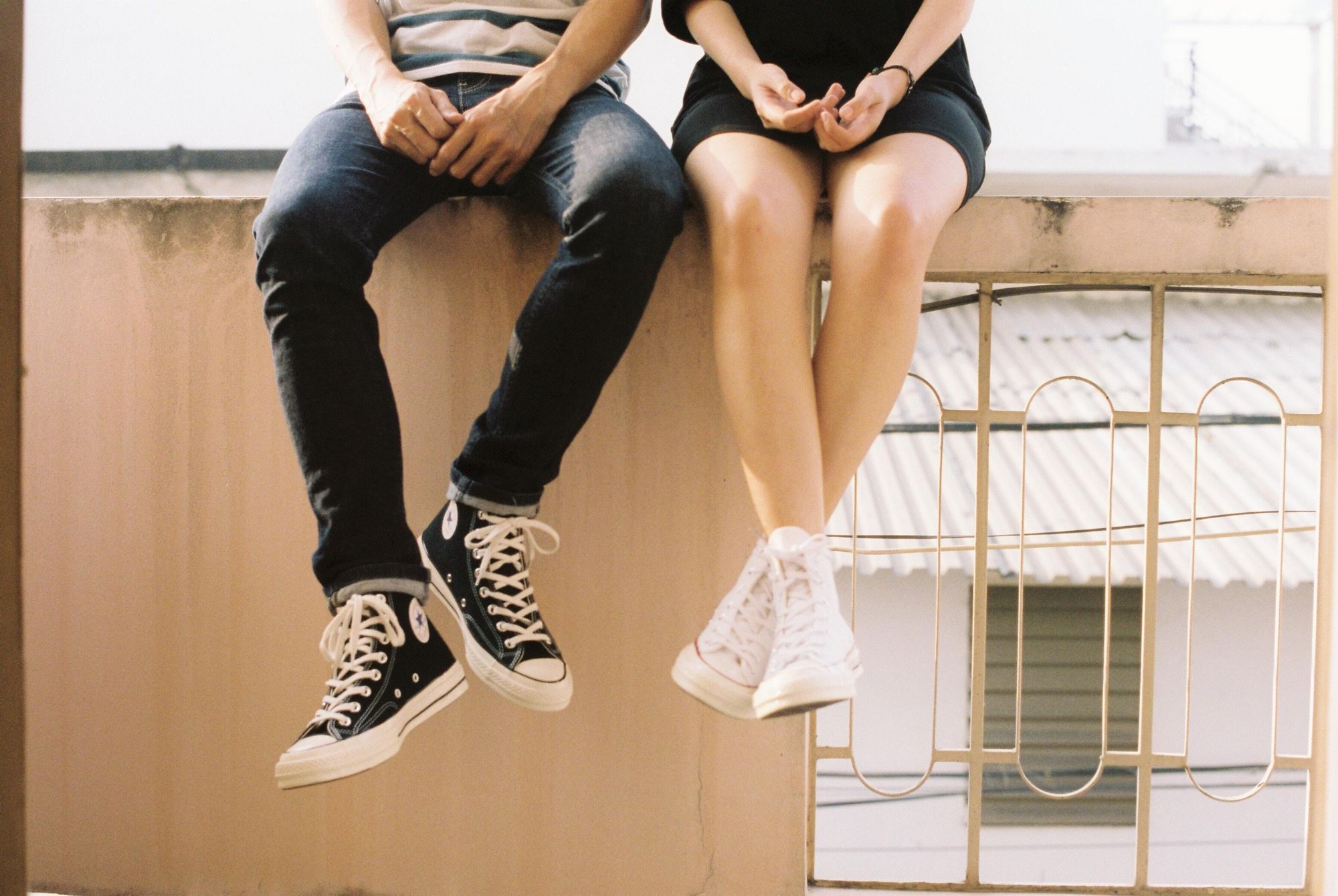 Beyond the poor casting, these movies almost exclusively feature an awkward straight white girl hopelessly falling in love with the popular white boy. Ignoring complex female characters, Tall Girl, Sierra Burgess is a Loser, Dumplin, and The Perfect Date all give their female leads one singular characteristic that defines them as the outcast. In Tall Girl it's Jodi's height. In The Perfect Date it's Celia's bookishness. In both Sierra Burgess is a Loser and Dumplin it's their weight. The girls then only accept their flaws when their crush accepts them as well.
To All the Boys I've Loved Before, The Kissing Booth, Tall Girl, and Alex Strangelove (2018), all begin with a voice-over narration from our leading lover. The trend emerged in the early 2010s when YA novels were voraciously being adapted into film, and filmmakers needed an easy way to translate the writing to the screen. In 2014 the princess of YA movie adaptations Shailene Woodley heroically told us the battles she was about to face in the openings of both Divergent and The Fault in Our Stars. Now it is a cliche to the teen movie genre. There must be a better way to show your characters' emotions without having them speak it aloud over sweeping landscape shots of high school football fields and parking lots.
Is there a solution to this Netflix formula that seems to multiply products every month?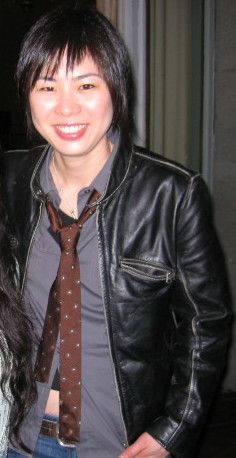 Filmmaker Alice Wu, director of groundbreaking 2005 rom com Saving Face, attempts to depart from the cliches of the genre in her 2020 Netflix movie The Half of It. Her film breaks the mold harder than most Netflix originals. Starring a fresh group of unknown actors, The Half of It tells the story of Chinese-American teenager Ellie Chu (Leah Lewis). As a closeted lesbian and second generation immigrant in the rural white town of Squahamish, Ellie Chu must deal with being left to the sidelines in her own life. She has accepted this fate, until klutzy jock Paul (Daniel Diemer) asks her to write love letters to a new girl Aster (Alexxis Lemire) under his name. But Ellie must keep a secret — she loves Aster too. It's a Cyrano de Bergerac retelling with a queer twist. Ellie Chu's story is a rom com, but the movie is more than just the romance. It's about class dynamics, xenophobia, language barriers, and family relations. Like To All the Boys I've Loved Before, The Half of It centers on representation and specifically draws from Alice Wu's life to create a more relatable depiction of teen life–one that is desperately lacking in the genre. The story includes as much emotional nuance as an A24 film or Greta Gerwig film. Ellie Chu is shown dealing with every part of her life, not just the romantic parts. Separate from his friendship with Ellie, Paul must confront his own battles as the forgotten child of a large family. Even Aster struggles with her own position in the universe as she's forced to be a person she doesn't want to be.
Many of the classic tropes of teen rom-coms are turned upside down in Wu's film. Unlike in the others, the voice narration is woven throughout instead of dumped in the introduction. In a film exploring the barrier of language, proper communication is luxury to so many characters. Ellie's outcasted shyness, Edwin Chu's Mandarin, and Paul's lack of intelligence all block their means to express themselves. Ellie and Aster recite to the audience the written messages they send each other, because their correspondence would be forbidden if they said it aloud in their own world.
The usual plot of the outcasted nerdy girl grabbing the attention of the popular pretty boy is subverted when Ellie Chu pines for the popular girl Aster instead. Aster spends most of the movie questioning her own relationship to the high school hierarchy and is constantly breaking the "popular" girl mold. In one scene Aster realizes that being popular doesn't mean others actually like you. She is handed an ugly crocheted pink scarf by a posse of blonde girls to symbolize her acceptance with the it-crowd. But she discovers that the clique is more excited that she could possibly be like them– a photocopy of their personalities to mold how they please. Because what proves acceptance more than having others want to be you?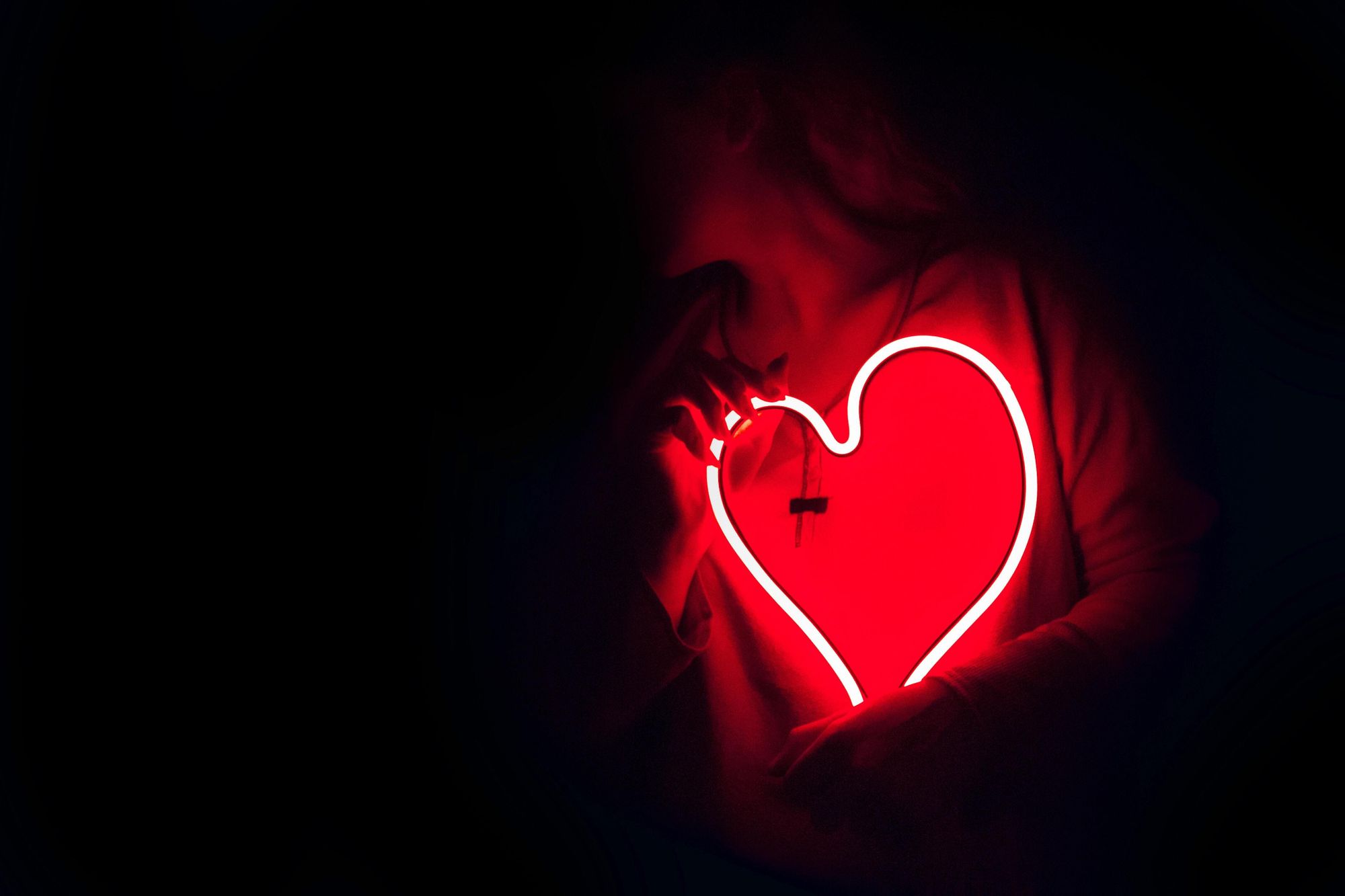 The character who actually fits the Noah Centineo standards to be the leading man is no more than the comedic relief, though he doesn't know that. Trig Carson, played by too conventionally handsome Wolfgang Novogratz, thinks he's Prince Charming. He checks his dimples in his selfie camera in the middle of church and struggles picking between two indistinguishable jean jackets for a photo op of his wealthy father's gravel company. In one scene Ellie and Paul pretend to go to Trig for "popularity" advice, but actually just want to learn more about Aster. Trig obviously takes their questions as compliments and wonders to himself why more classmates don't approach the jock for guidance. Trig's ignorance to his own unimportance in Ellie Chu's story is what makes his character so hilarious.
Even the musical score rejects the conventions of the genre. Other Netflix rom-coms use generic pop songs that force you to feel the excitement of the relationship unfolding. The Kissing Booth is littered with songs that vaguely resemble Top 40 hits, without having to pay the songs' expensive rights. The Half of It's score is a mix of piano and sweeping sounds void of lyrics or pop melodies. Composed by Anton Sanko, it feels nostalgic, like we've heard the melodies in our childhood or felt the emotions the music evoked all too often throughout our own adolescent lives.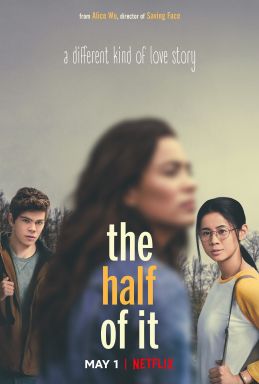 The biggest rom com trope The Half of It subverts is about Ellie Chu's understanding of love. In a film that starts out by telling us we are destined since ancient Greek to find our other half to feel complete, it's never sure who that person is for Ellie. As the poster's tagline says, it's "a different kind of love story." The Half of It shows that a rom com can be about more than just romantic love. Is Ellie's other half her new friendship with Paul, her secret love for Aster, or her strained relation with her father? Or maybe Ellie doesn't even need her other half–a concept so radical for the world of teen romance. The Half of It departs from the mold because it tells its teen audience what love is, not what we wish it to be. The movie is sectioned by quotes of great philosophers exploring the definition of love, but the last quote is by Ellie Chu. "Love is messy and horrible and selfish ... bold." Ellie Chu takes almost two hours discovering what teenage love is, then filmmaker Alice Wu delivers that message to her teen audience in hopes that they take it for guidance in their own lives.
Despite its overwhelming universal experience of teen love, The Half of It received nowhere near the buzz of its cliched competitors. The movie only placed sixth in Netflix's Top 10 popular list for one week. Alice Wu discovered the antidote to the genre but she needs more young eyes watching her work. When watching Ellie Chu's story, Wu asks her viewers for vulnerability that is usually unnecessary in rom-coms. It's a daunting task to ask a pre-teen to explore the intricacies of both the characters' lives, but also their own. Still, the reward is worth it.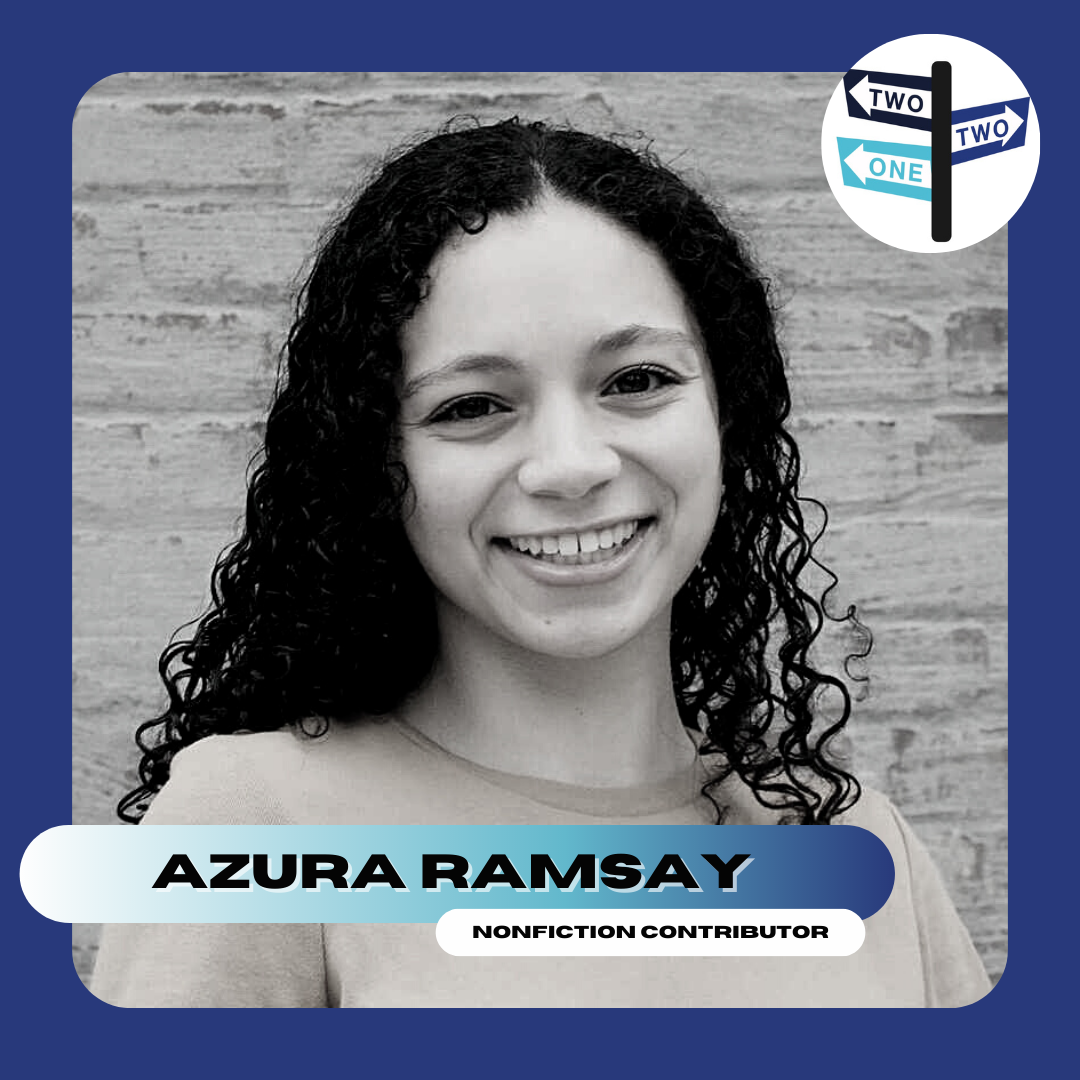 Azura Ramsay is a senior dance major and journalism minor at Marymount Manhattan College. Though she loves to dance, she has always enjoyed writing. Azura has been a part of MMC's chapter of Her Campus since her sophomore year as a writer and editor. Now Azura is trying out the publishing industry with a current internship with a literary agency. When Azura graduates this spring she will hopefully be pursuing a career in writing or publishing. She also is always down for a good movie or binge watching the latest tv show.