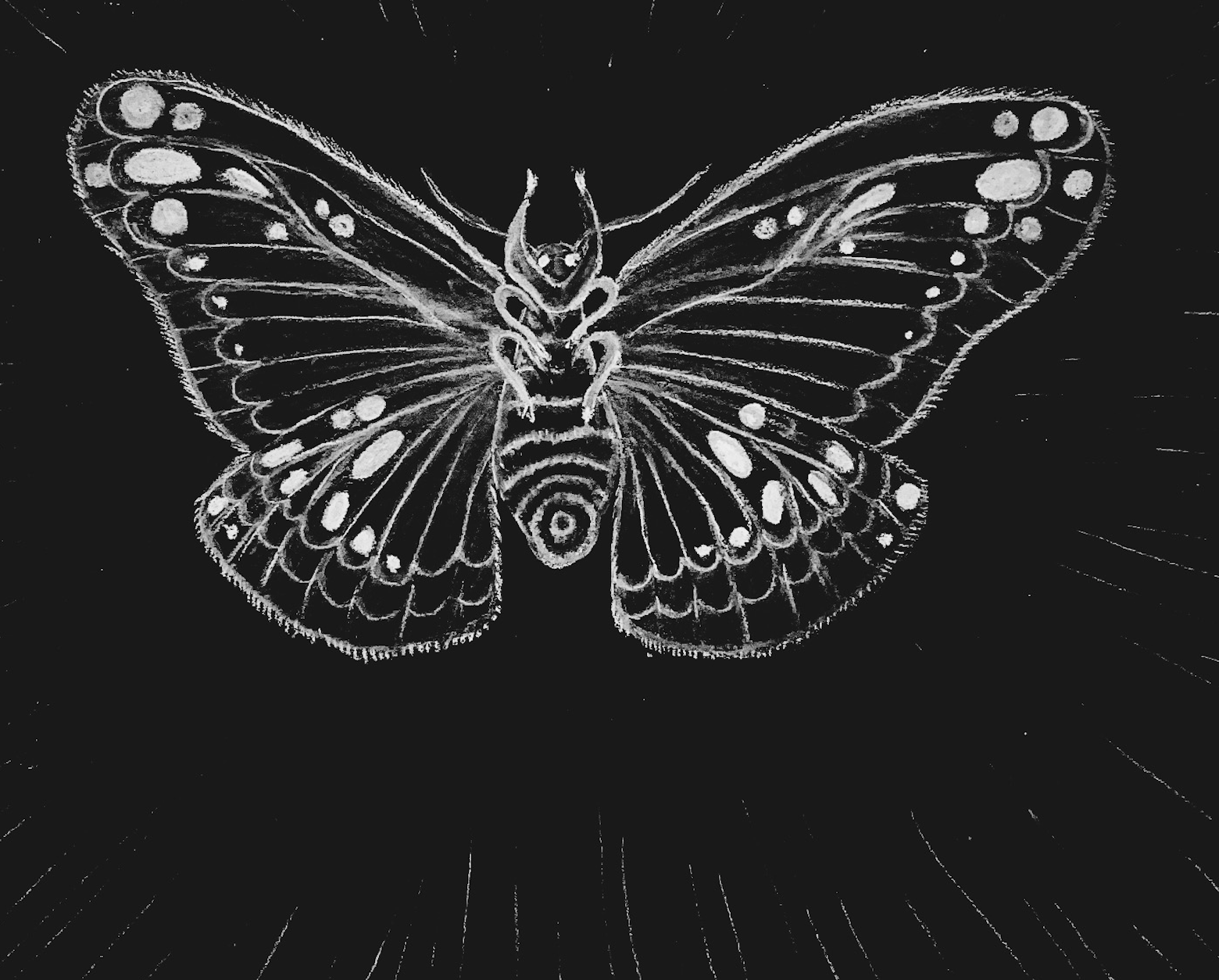 This sketch depicts the Moth spreading its wings for the first time, following its long journey through the phases of metamorphosis. Breaking free finally from its cocoon, the Moth's journey through the dark has ended, finding the light at the end.
This piece was inspired by the changes I've felt in my own life in the past few months. Change isn't something that happens over the course of one night, but by the time you realize that the change has occurred, it often feels like it happened in an instant. I've been pushed by the world and pushed by myself to grow and move outside of my comfort zone as of late. I never saw the potential I had in myself to be more than what I was. As the walls around me I thought were so sturdy began falling, I realized that this was an opportunity to build up again from a new  foundation, with new insights and perspectives in mind. To change, one must face challenging, strange, and often hard circumstances. But without this 'cocoon,' the metamorphic process would never be able to start. As I'm breaking through the thin but structured shell, I can already see how far I've come.  
---
Kate Cannon is passionate about the crossroads of the written word and visual art. In her own time, she writes fiction pieces and scripts as well as creates art in various mediums, such as film, paint, photography, music, and collage. She loves to surround herself with art and creative people, and is inspired by the community she has built in her life.