Who gets to tell history? This is a question that rears its head time and time again. As we continue to evolve and plummet through history, we feel the never-ending thirst to go back and re-evaluate, re-consider, re-discover. We need to look at our past in order to understand our future, or so the old saying goes. Luckily, art has always been and continues to be one of the great tools to do this. FX, the network that began as a home for difficult, male anti-heroes (The Shield, Rescue Me, Nip/Tuck) seems to have some newfound investment in refreshing our minds on some of history's most pivotal moments and eras.
In recent years, the network has produced two seasons of American Crime Story, an anthology series from Ryan Murphy, who was able to drum up a whole new level of excitement and viewership for the network with his first anthology series American Horror Story. American Crime Story does share some things in common with its predecessor. The central idea of both seasons does revolve around some kind of horror, but instead of witches and killer clowns, it's real world horror - racism and homophobia, failures both institutional and private.
Season one centered on the OJ Simpson case, allowing us to see recreations of some of the most infamous moments; the car chase, defense attorney Johnnie Cochran's (Courtney B. Vance) "if the glove doesn't fit, you must acquit" speech in court. But the real gift of the series was being able to get a glimpse at all of the personal woes going on behind the scenes. Prosecutor Marcia Clark (Emmy winner Sarah Paulson) ridiculed by the media as a bitch and unattractive, trying to navigate a divorce and casual misogyny while being thrust into the national spotlight. Cochran, proud and assertive in the courtroom, being pulled over by white co, frisked and humiliated in front of his daughters. Even the Kardashian family, years before achieving world domination makes a guest appearance. The series not only emassed a ton of acclaim and a handful of Emmys, but was met with a level of buzz and audience reception not often seen for a high-profile show, outside of Game of Thrones or the final seasons of Breaking Bad. It seemed like everyone in that brief moment in time wanted to go back and re-litigate the most infamous trial of our time, to delve deeper into conversations about racism and misogyny and the cult of celebrity. Eerily enough, two months after the series was anointed with nine Emmys, Donald Trump was elected president.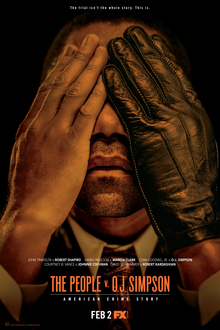 Perhaps what made The People Vs. OJ Simpson such a lightning in a bottle moment was because of how cathartic it was to see so much of our recent past thrown back in our faces, on our television screens. Sometimes it might have felt like it was shaming us for our behavior, for how we let women get trotted all over in public, tossed aside, murdered. How we utterly fail black people in this country, and how an entire justice system thought it was (or really, pretended it was)  righting that wrong by letting a black man, perhaps the most universally loved (therefore meaning, white-approved) black man, walk free of a vicious crime. But it also reminded us how so many of these issues come to such tragic heads when going ignored.
If the first season of this anthology created a pop-culture phenomenon on equal footing with its subject matter, which let people chew on big topics while watching a future Real Housewife teach LAPD detectives what a "Brentwood hello" is, the second season did the opposite. The Assassination of Gianni Versace is brutal and unrelenting in ways that OJ was not. While OJ looked outward at a contenous moment in history and all of it's various players, Versace turned inwards, taking a story about the murder of one of the most famous fashion designers in the world and turning it into a cautionary tale about homophobia and class struggles.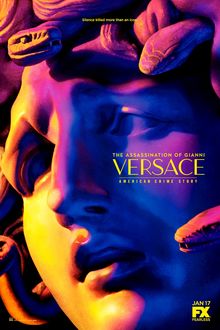 This is the kind of history that has to be retold in silences and stares, the men who populate this story, closeted and self-loathing, can only articulate this story in choice words. Andrew Cunanan (Darren Criss, who won a slew of awards for the role), the man who murdered Versace and a series of other gay men over the course of country in the late 90's, including his victims (and former lovers) David Madson (Cody Fern) and Jeff Trail, are the kinds of names rarely brought up in pop-culture and would never be mentioned in a history book. Those going into the series might have expected something as addictive and splashy as OJ, filled with big yelling speeches and legal-isms, but instead got to spend time with a bunch of men who spent so much of their lives running away from being known; Versace himself is a supporting role in the story of his own murder.
Not all of FX's historical based dramas are doom and gloom though. Murphy's third anthology series set up at the network, Feud, centered on the infamous feud between screen icons Bette Davis (Susan Sarandon) and Joan Crawford (Jessica Lange). The series was a much easier pill to swallow, going down like a fuzzy (albeit sometimes a bit bitter) cocktail. But for all of it's showbiz juiciness, it was a sometimes painful look at the ways in which Hollywood chew women up and spit them out.
There's a scene where Lange's Crawford calls up fellow actress Geraldine Page (Paulson, the perennial FX actress) who is coming up in a different time for women in Hollywood. Crawford, who came of fame in the days of studio contracts and high-camp acting, is trying to get Page, an actress who trained with Lee Strasberg and Uta Hagen, to not attend the upcoming Academy Awards where they are both nominated. If Page wins, Crawford will go up and accept her, ensuring her way onto the stage Oscar night to remind a room full of once-admirers of her legend. The weary look on Paulson's face as she begins to understand what Crawford is maneuvering is pitiful to watch.
Last year's Fosse/Verdon followed a similar path, beginning as a glitzy romp into the world of late 60's/early 70's musical theatre, headlined by iconic choreographer and director Bob Fosse. But the real star of the show quickly emerged to be Michelle Williams' Gwen Verdon, in a tour-de-force performance. The put-upon, once the-toast-of-the-town musical theatre star navigated personal and professional failures and triumphs over the course of the 8 episodes, proving once again that FX is extremely adept at taking on juicy real life stories and managing to imbue them with real gravitas, particularly with famous women we think we knew.
Which brings us to FX's latest foray into historical fiction, Mrs. America. Created by Mad Men writer Dahvi Waller, Mrs. America charts the progress of the feminist movement of the 60's and 70's and their fight to ratify the Equal Rights Amendment and the conservative women who tried to stop it. Those women were led by Phyllis Schlafly, Republican lobbyist, author, and housewife. Schlafly is played by Cate Blanchett, a massive casting coup that does not overshadow her equally impressive ensemble, which includes Rose Byrne's Gloria Steinem, Uzo Aduba's Shirley Chisholm, Tracey Ullman's Betty Friedan, Margo Martindale's Bella Abzug, and Elizabeth Banks's Jill Ruckelhaus.
The entire series feels like a climax to what FX has been doing these past several years. A deep-bench ensemble cast, donning various wigs and accents, boosted by a killer period-specific soundtrack, Mrs. America reaches far and wide, across race, class, and the political spectrum to offer an in-depth portrait of women's public and inner lives. Centering on Schlafly might seem like a mistake to many viewers. After all, who really wants to sympathize with a woman who made it her life's mission to advocate against the rights of women and to promote hate speech - and even (for some) to endorse Donald Trump for President?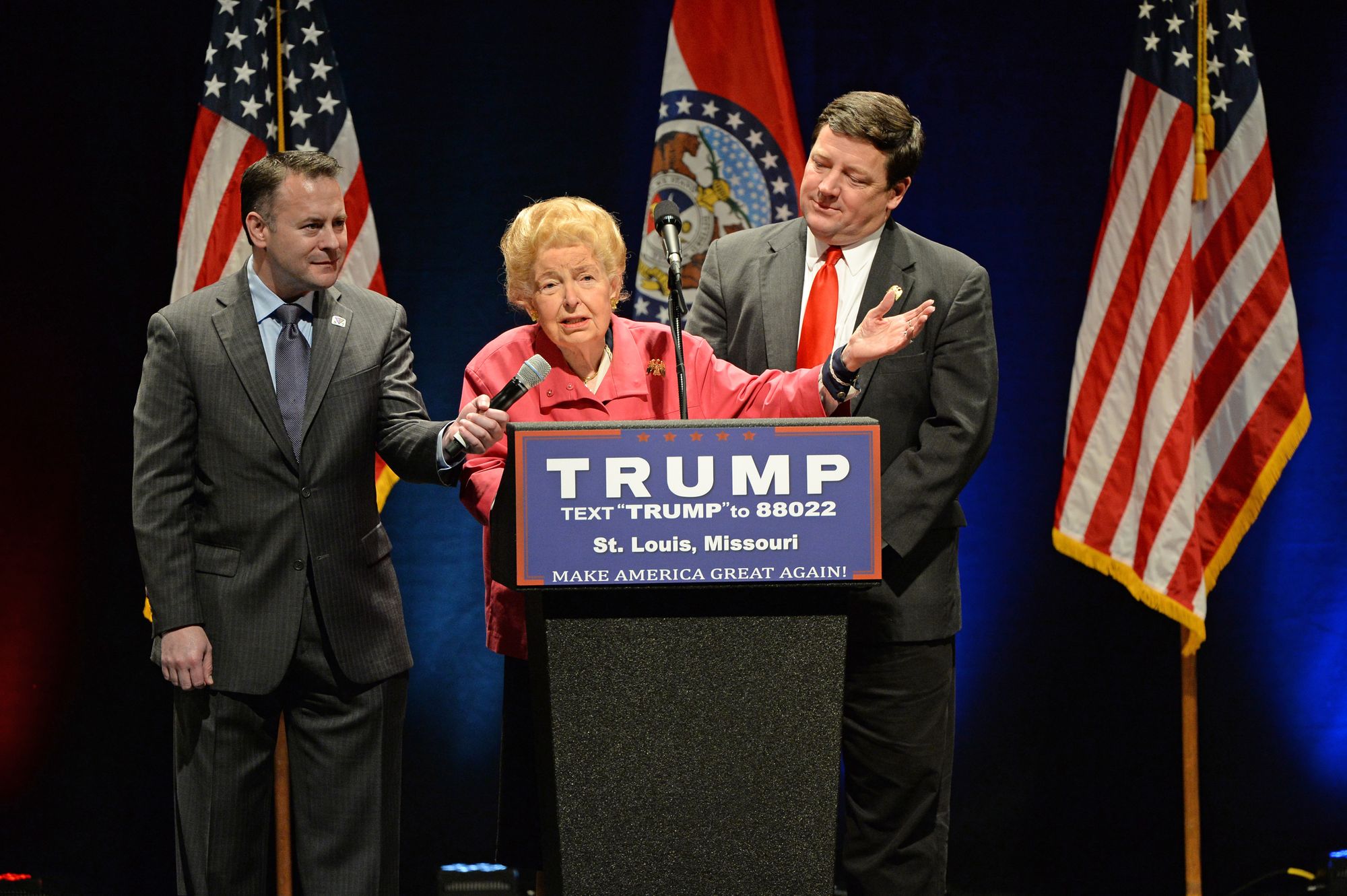 But Mrs. America manages to do what a lot of shows that center on "antiheroes" fail to sometimes do, which is to hold space for our main character to have full humanity while not necessarily honoring that humanity. The symphony of women on the other side of the issue are not presented as mere feminist heroes. They often fail, and on the public stage (in the case of Friedan, quite literally.) The limits of feminism, particularly white feminism, is on full display throughout the series. This is the kind of storytelling that feels like it could only exist in this moment, that the entire feminist movement and the evolution of television could come together now to tell such a prescient story about our history. Mrs. America never feels like it's pandering to it's viewers, or trying to make "woke" the sins of the past. It allows women, all kinds of women, the space and the grace to tell history on their own terms, for better or for worse.