The ongoing pandemic has had many casualties, and relationships are no exception. The dynamics of relationships have been severely impacted since the world was put into lockdown almost a year ago. This has led to a reinvention of dating in the digital age.
In this research essay, I will be exploring the nature of relationships, and analyzing how relationships can begin and flourish through digital communication and distance. I will be researching social media and online dating sites and how those have played a major role in reinventing society and views on relationships. During this past year, some relationships began, some ended, and many relationships never even had the chance to begin.
News and media outlets have covered stories on "which relationship has ended now" during lockdown, how many people in long term relationships thought they would last forever before going into lockdown, and which couples got engaged after being in lockdown after a few months. I cannot count how many Facebook engagement announcements I have seen since this pandemic started.
I guess desperate times call for desperate measures when you think the world is ending.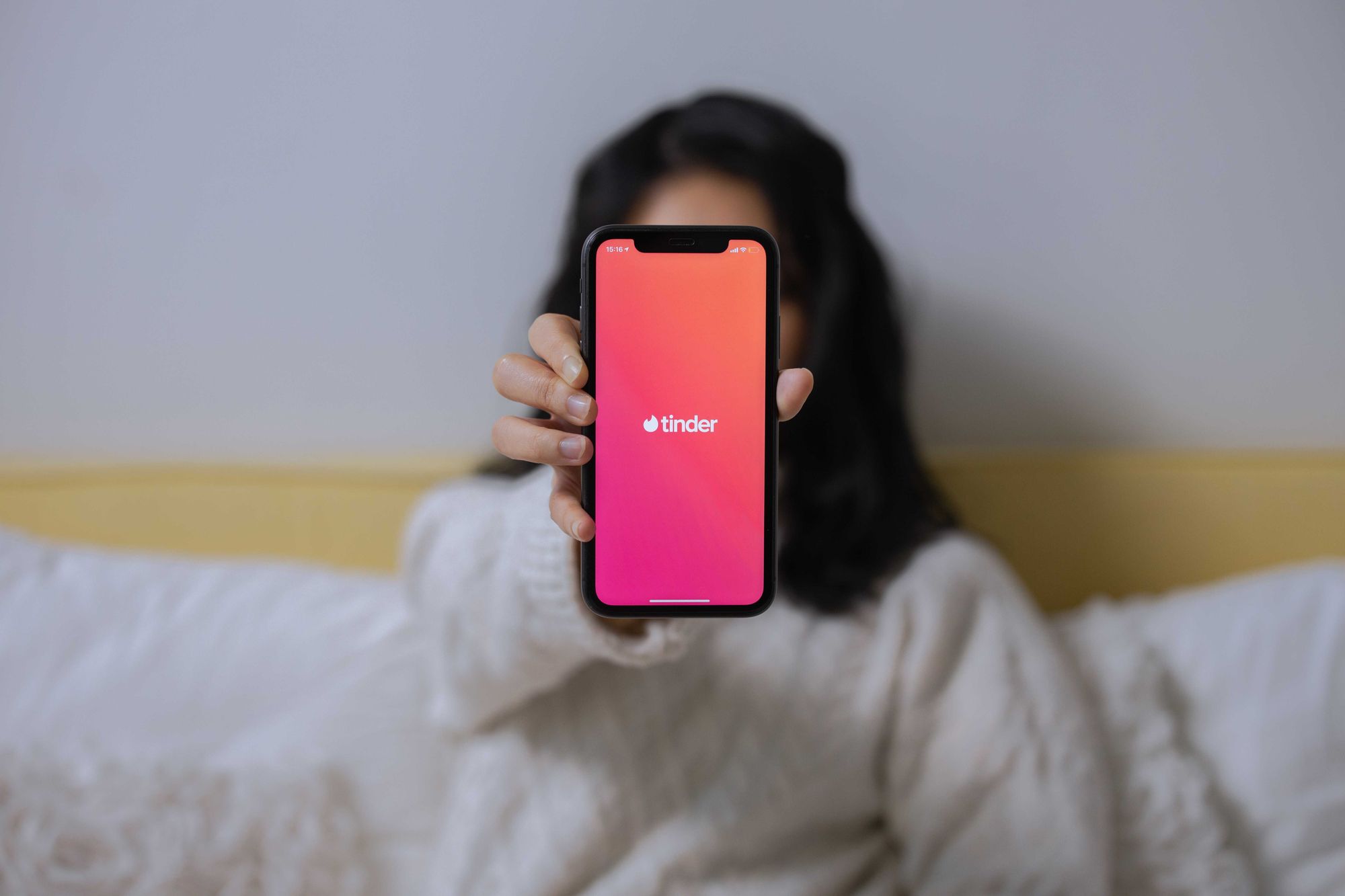 These two extremes have made it clear that almost anything can happen in lockdown. And if online dating wasn't young adults' main source of connecting and establishing relationships before, it definitely is now.
One of the most interesting social media experiments I saw during lockdown was the TikTok "50dates50states" trend. This trend was created by Matthew Wurnig (@50dates50states on TikTok) who decided he wanted to keep his dating life exciting, even without leaving his house. He announced in a viral video that he wanted to go on a virtual date with one girl from every state. The dates were set up and recorded through Facetime or Zoom; couples chatted and had drinks virtually. Sometimes Wurnig bought dates dinner through a delivery app. After each date, Wurnig posted a short clip to his profile where he introduced his date, shared which state she was from, and showcased a snippet of their conversation. Since this experiment, Wurnig has gone on to be interviewed on multiple television news outlets and has since been known as the "virtual dater."
But the trend he started stuck when a girl named Sierra (@sslacum) decided to to the same. She et up 50 dates with 50 different men, again, one from each state. I'm sure if you told someone 10 years ago, or even one year ago before this pandemic started that they would be virtually dating for a year and not able to have real, physical connections with people, it could be considered insane, but this is the new normal, and this is the world of dating now.
It is interesting to study the internet and how it has the ability to extend our relationships, but can this be damaging to our social connections with one another? A more pervasive concern has been that after the pandemic, all of this online dating will have sucked people away from in-person contact, fostering alienation and real-world disconnection. Texas broadcaster, Jim Hightower, worries that "while all this razzle-dazzle connects us electronically, it disconnects us from each other, having us "interfacing" more with computers and TV screens than looking in the face of our fellow human beings" (quoted in Fox, 1995, p. 12).
So are relationships that exist in text — or even screen-to- screen on webcams and zoom — less satisfying than those in which people can really see, hear, smell, and touch each other? How will this change the future of relationships?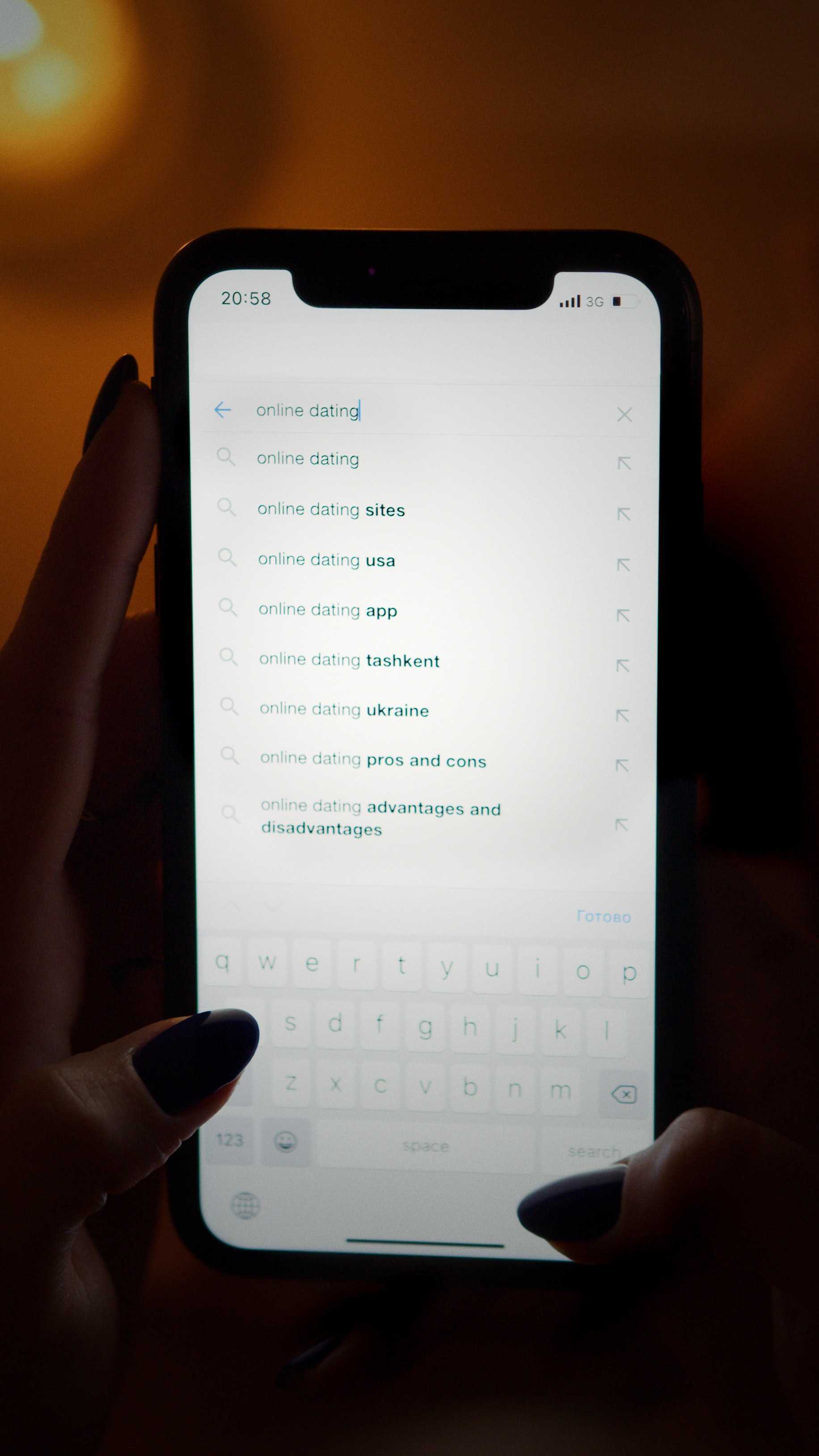 Both those who worship the internet and those who fear it acknowledge that people's online relationships are separate from existing relationships  and that people's "life on the screen," as Sherry Turkle writes in Life on the Screen (1995), is different from their "real life." On the other hand, is the internet such an integral part of the many ways people relate to friends, relatives, and even neighbors that real life has changed too? "Can online relationships be meaningful, perhaps even as meaningful as in-person relationships?," asks Turkle. She says we still need to discover what our society needs to understand about interaction and digital communication.
When exploring and studying this research, I try to absorb the positive and the negative. It is clear that there are positive social networking effects of connectivity. Research shows that the internet is not destroying relationships or causing people to be anti-social (PRC 4), but offers a a chance for people to reinvent old fashioned ideas and refresh the dating scene. The internet enables people to maintain existing ties, to strengthen them, and at times to forge new ties. The time that people spend online, including social media and dating apps, reduces the time people spend on the relatively unsocial activities of watching TV and sleeping.
One statement I disagree with is that, "relationships maintained through online communication only rarely are with an entirely new set of individuals who live far away." In fact, social media has given people the opportunity to chat and interact with almost anyone, anywhere in the world. The reinvention of online dating and social media has given people the opportunity to connect with someone across the world and potentially find love. There are many success stories surrounding the world of relationships on social media. Proof of this can take us back to the "50states50states" boy and how he was able to connect with people across the country to "date" them. A story like this would have been unheard of ten years ago, but the reinvention of online dating and social media has opened up so many more opportunities for love.
RESOURCES
Anderson, Traci L. "Relationships among Internet Attitudes, Internet Use, Romantic Beliefs, and
Perceptions of Online Romantic Relationships." CyberPsychology & Behavior, vol. 8, no. 6, 2005, pp. 521–531., doi:10.1089/cpb.2005.8.521.
Devine-Wright, Patrick, et al. "'Re-Placed' - Reconsidering Relationships with Place and
Lessons from a Pandemic." Journal of Environmental Psychology, vol. 72, 2020, p. 101514., doi:10.1016/j.jenvp.2020.101514.
Obal, Michael, and Tao (Tony) Gao. "Managing Business Relationships during a Pandemic: Conducting a Relationship Audit and Developing a Path Forward." Industrial Marketing Management, vol. 88, 2020, pp. 247–254., doi:10.1016/j.indmarman.2020.05.025.
Turkle, Sherry. Life on the Screen: Identity in the Age of the Internet. Simon & Schuster Paperbacks, 2014.
"What Is the Internet Doing to Relationships?" Pew Research Center: Internet, Science & Tech, Pew Research Center, 31 Dec. 2019, www.pewresearch.org/internet/2006/01/25/what-is-the- internet-doing-to-relationships/.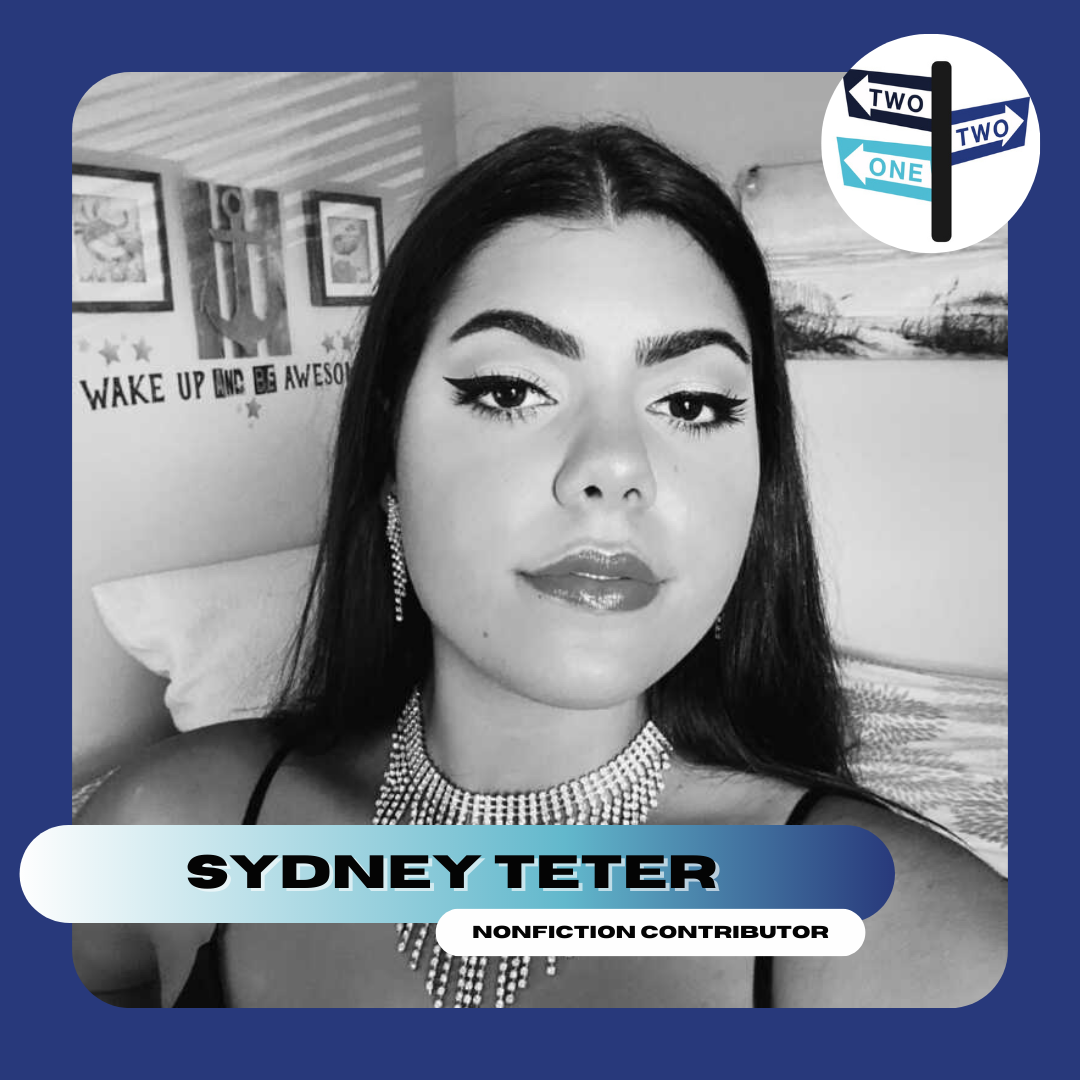 Sydney Teter, Communications and Public Relations major with a minor in Digital Journalism is currently interning with The Business Journal, working and writing stories about local business News. Sydney hopes to pursue a career in Broadcast Journalist after graduating this May. Sydney is passionate about entertainment and connecting with others through creativity, social media and other media channels. She is very excited to be a part of the outreach team for twotwoone.