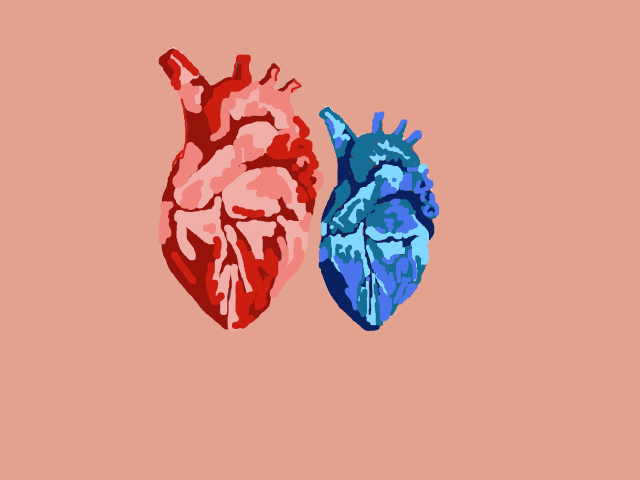 M. Love… I think it's difficult because… it always looks different, from person to person. But, most of the time it's warm. That's how it makes me feel.
Z. Yeah?
M. Like… You know when you get sick, and you come down with a fever, and your skin is just burning so everything else around you feels cold? And you get under the covers and you are just smothered with that sleepy, heavy-eyed warmth. Even though you're sick, you feel a sense of calm because you can't focus on anything else. You're stuck in this, and life fades away. It's almost freeing. And the only other thing you want to feel is another sick person. Because to you in that moment, their skin feels so wonderful, and you don't realize how hot it is, because you're as sick as they are.
(Beat)
But then… you get better. And one person always gets over it first, and that one person is normally me. And now I'm in bed with someone who's too hot to touch. I have to take care of them, and it's uncomfortable for both of us, and nothing that felt right before feels the same.
So I send them away, to hopefully go get better and come back. And they do. But, that doesn't fix the problem. And you realize it only felt good when you were both sick. So I guess, love makes me feel sick.